Professional, Licensed, and Insured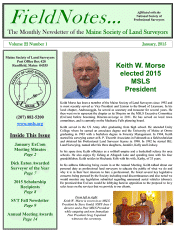 JKL Land Surveying, based in Oxford, Maine, provides quality boundary and land surveying for residential and commercial customers. Contact us today for professional service.
Experience You Can Trust
With more than 25 years of experience, you can place your full confidence in our ability to provide you with quality land surveying. We place a premium on quality customer service and this is what you can expect when you do business with us.
Personalized Service
Our goal is to provide the exact service you desire while meeting your objectives. If you should call and leave a message your call will be returned promptly. We are veteran owned and we offer discounts to fellow veterans. Learn more about us and then contact us today for a free consultation.
Our Product
We provide complete land surveying services from property descriptions, all corners are documented and a detailed plan of your property is provided.
Contact us today in for a free consultation all your land surveying needs.